Visibility and dissemination of scientific research in digital communication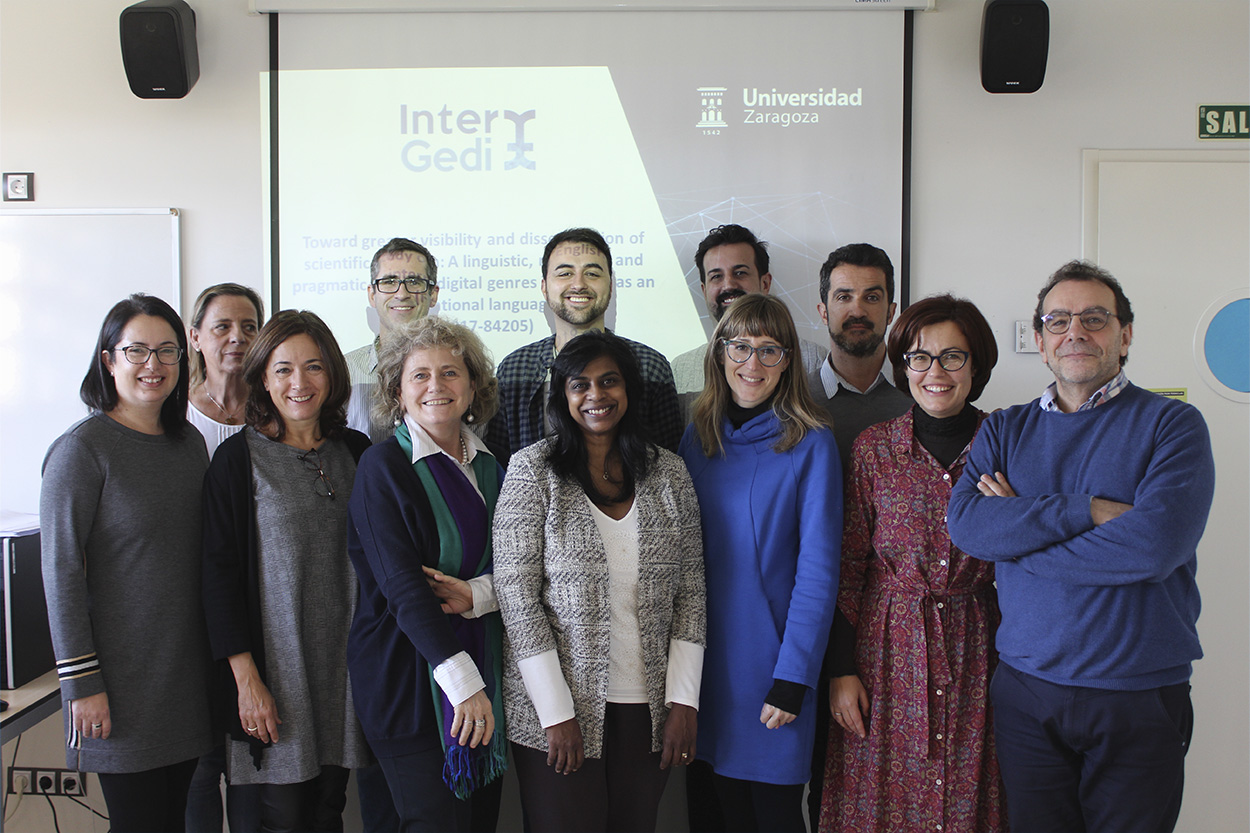 The InterGedi group is formed by researchers based at the Universidad de Zaragoza (Spain) and international collaborators from Università degli Studi di Modena e Reggio Emilia (Italy), Aarhus University (Denmark), and University of Birmingham (United Kingdom).
We all share our interest in exploring how scientists disseminate knowledge digitally through English and we do show taking varied theoretical and methodological approaches.
We approach our research from various perspectives, which include discourse analysis, genre analysis, corpus studies, contrastive rhetorics, pragmatics, ethnomethodology and multimodality, among others.
Here you can access our Newsletters, where news about InterGedi are offered and general information about other interesting aspects is shared. Our repository will be growing every two months with a new document where you can find lots of research insights!
We regularly participate in conferences, seminars and symposia to disseminate our research results about scientists' and academics' digital practices. We also give talks, deliver workshops, and design and teach training courses based on our research findings especially for early career professionals interested in improving their skills to disseminate specialised knowledge in English.