Our team members participate in the AESLA 2023 conference
---
Our InterGedi team members Prof. Rosa Lorés, Dr. Silvia Murillo, Paula Wood and Ana Sancho-Ortiz participated last April in the 40th International AESLA ("Spanish Society for Applied Linguistics" or "Asociación Española de Lingüística Aplicada") conference. It was organised by the University of Extremadura, and it took place in Mérida from the 26th to the 28th of April.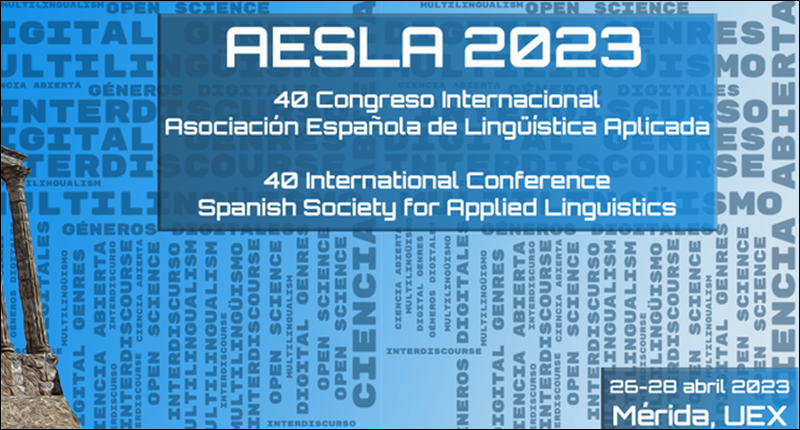 Prof. Rosa Lorés presented a paper titled "Bridging knowledge asymmetries: Communicative efforts in the digital dissemination of science", where she  explored three dimensions to identify processes of recontextualization through the discoursal features used in research digests. To read more about Prof. Lorés' talk, click here.
---
Dr. Silvia Murillo's talk was titled "Reformulating through emoji in Twitter accounts of international research projects", and she offers an alternative perspective to the study of how emojis interact with written text in tweets from research projects accounts. You can read more about Dr. Murillo's talk here.
---
Our junior member Paula Wood's presentation was titled "Using audiovisual materials in the EFL Secondary Education classroom: compilation and analysis of a multimodal corpus of films and series". She described the process of compilation and multimodal analysis of her corpus CAMELLS and offered a comparison of results from the analysis of two titles from her corpus to determine their potentials for the EFL classroom. Click here to read more about Paula Wood's talk .
---
Last but not least, our other junior team member Ana Sancho presented a paper titled "Scientific tweets in the EFL classroom? Analysing (its) technical affordances and (multimodal) features to teach and learn English". In it, she analysed the discoursal and multimodal features of a corpus of tweets to consider their potential as EFL classroom resources. To read more about Ana Sancho's talk, click here.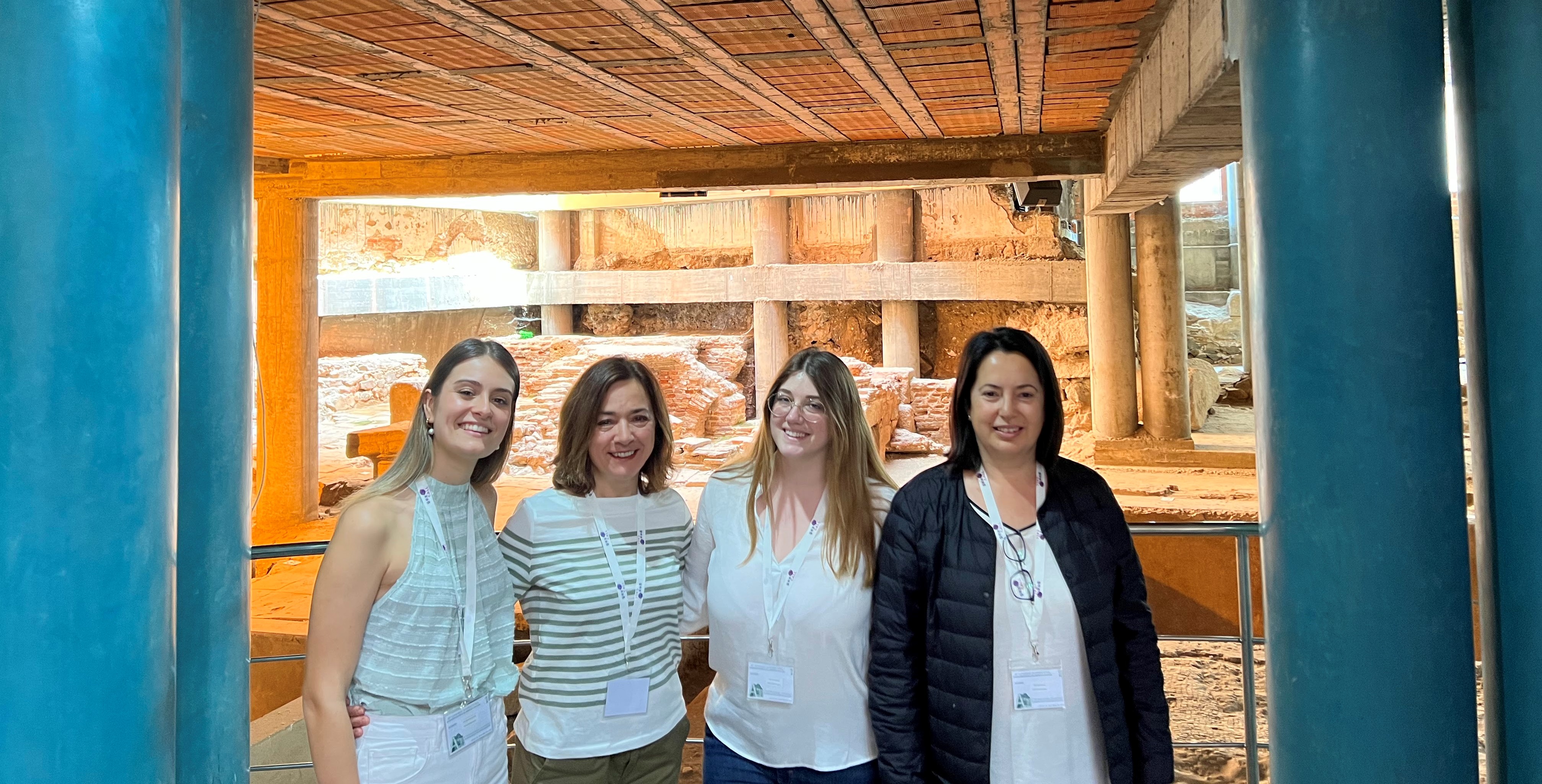 It was a great opportunity for our team members to talk about their projects and get to know what other researchers in the field of linguistics are currently doing. We look forward to the next edition!