Oliver Shaw chairs the 2020 MET General Assembly
On Thursday, October 15, 2020, InterGedi team member Oliver Shaw took part in the General Assembly of Mediterranean Editors and Translators (MET), a professional association of which he is an active member and former Promotion Chair. Prior to the cancellation of what was to be a face-to-face event held in San Sebastián in the Basque Country, Oliver served as the conference Keynote Liaison, coordinating the process of inviting keynote speakers to the conference and supporting the speakers as they drafted their abstracts for their respective lectures.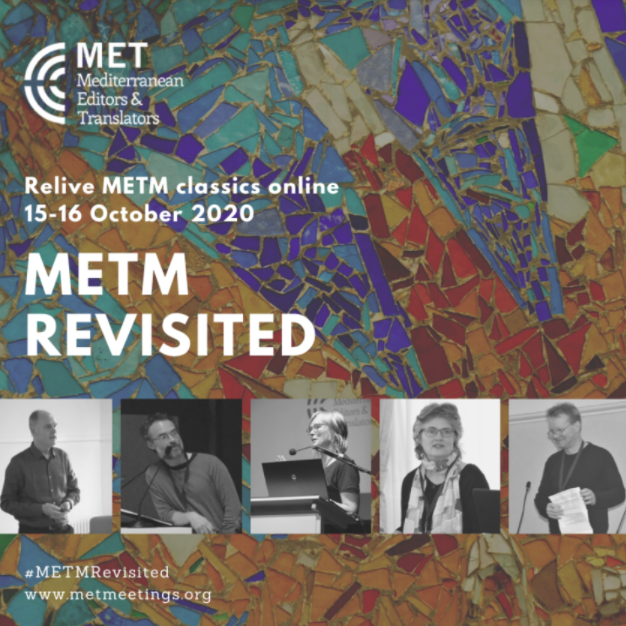 The General Assembly brought the association's 16th annual conference to a close and provided members with details of the association's strategy, as it attempts to adapt to the uncertain future of in-person training opportunities in times of pandemic. For the 50-odd members in attendance, this virtual meeting was a bittersweet affair, as it reminded attendees of the pleasures of face-to-face learning and networking, but also served as a testament to the association's ability to adapt to unforeseen circumstances and leverage technology to overcome adversity. The General Assembly was preceded by 5 popular presentations reprised from earlier meetings as well as a series of theme-based virtual gatherings of interest to the more than 200 professionals on hand for the three-day event.
MET is an association of editors, translators, and other language professionals who work primarily with or into English. The association provides a venue in which members can come together to learn from one other. Despite the "Mediterranean" in the association's name, MET has members throughout Europe and further afield. Talks at previous MET events have been given by world-renowned scholars in applied linguistics, including Margaret Cargill, John Flowerdew, Theresa Lillis, Ana Moreno, and John Swales.
Take a look at the association's rationale and different activities at: http://www.metmeetings.org
More on Oliver's updates and thoughts in his Twitter account: @oligreen9