BCLSE 2021: Enrique Lafuente-Millán offers a multiple analytical perspective on the (dis)similarities of promotion and evaluation in research project and corporate websites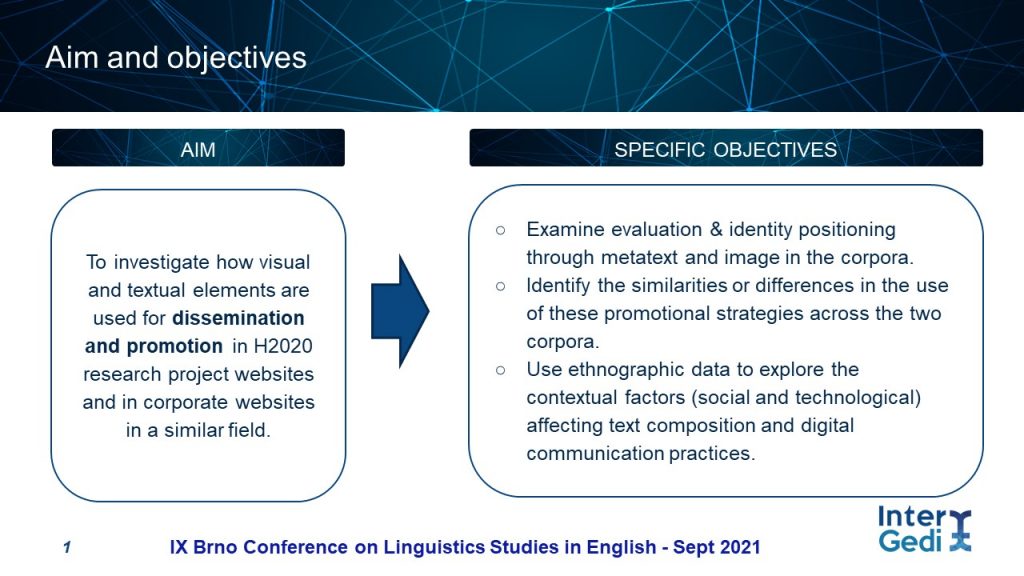 September 16th and 17th were the dates chosen to hold the 9th edition of the Brno Conference on Linguistic Studies in English. The event, which was hosted online, had this year a special emphasis on patterns and variation in English language discourse. Our InterGedi colleague, Enrique Lafuente-Millán, presented his latest research on the similarities and differences in displaying promotion and evaluation in two objects of study: research project websites and corporate websites. To accomplish his specific objectives, he proposed a multiple perspective of analysis that comprised textual, metatextual and contextual approaches.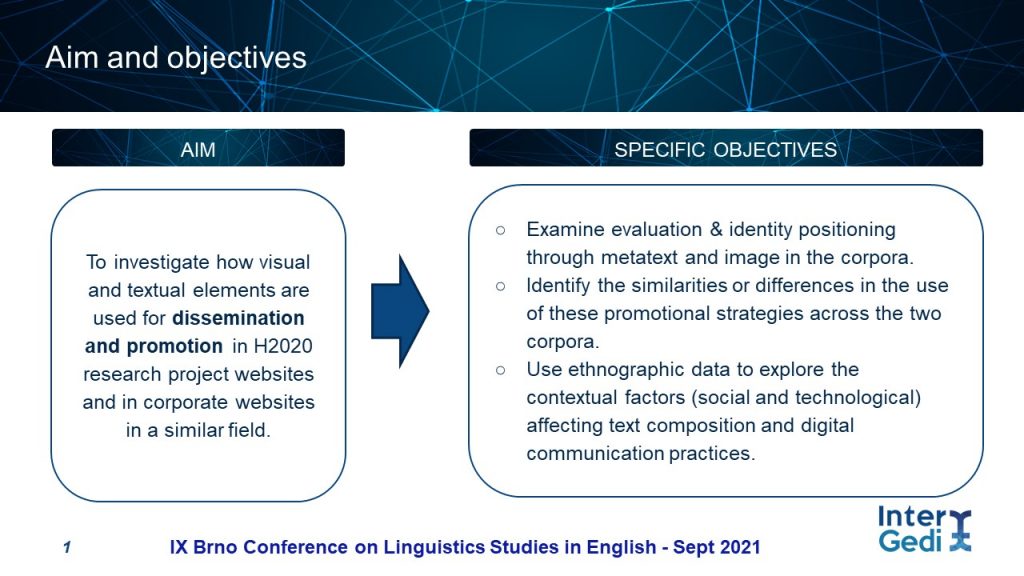 More specifically, he combined a quantitative analysis applied to a corpus of Horizon2020 research project websites with a qualitative analysis based on ethnographically-driven data. The manual reading of the corpus and the data driven values under scrutiny were then contrasted with a reference corpus of corporate websites, and further complemented with semi-structured interviews with specialized participants to gain insights into the context of those websites.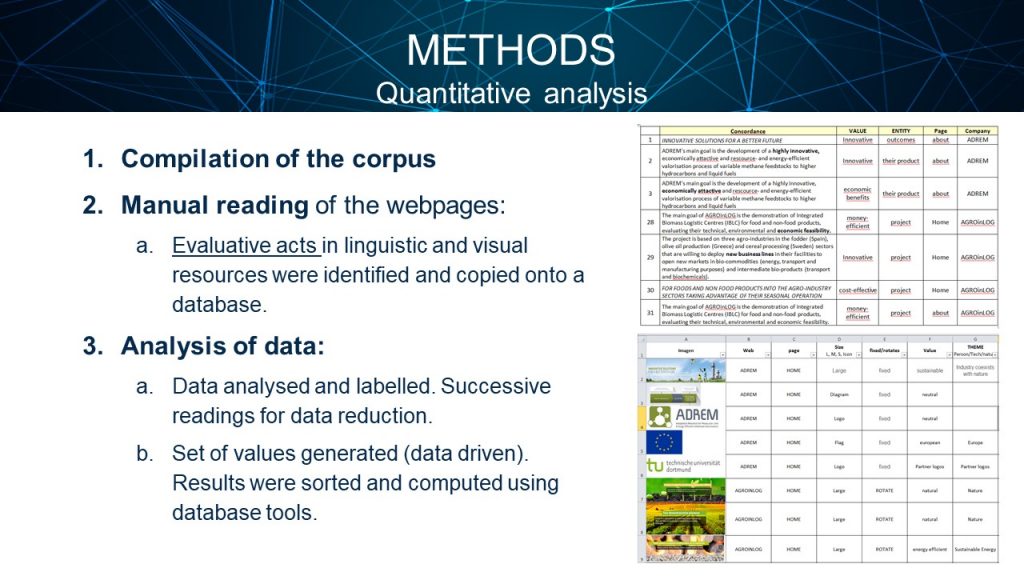 You can below the abstract submitted for the conference to have a fuller picture of Lafuente-Millán's communication.
---
Promotion and Evaluation in H2020 European Research Project Websites: A Multiple Perspective of Analysis
Abstract:
The way scientific work is disseminated is changing quickly thanks to digital communication. Aside from getting their research published in international journals, researchers often turn to social media to share their findings and reach both specialised and non-specialised audiences. Moreover, members of publicly-funded research groups are required to promote their findings and products online so as to engage potential beneficiaries and target customers. Research group websites are now essential tools for achieving these objectives. Therefore, the ability to strategically compose the homepage and other related showcasing genres in websites has become critical for research groups, as these digital texts are the business card representing them and the first exposure to their work. Despite growing attention to digital genres we still know little about what makes these texts effective. To investigate this question, a double-perspective of analysis will be adopted. First, a corpus-driven genre-based approach will be used to examine the way evaluation and promotion is performed in a corpus of 30 websites from H2020 research projects. Furthermore, I will compare these texts with similar texts from 20 websites from corporations in the same sector to investigate whether the former are hybrid genres appropriating features from the latter. Second, ethnographic data from meetings and interviews with key participants in the process of drafting websites for H2020 projects will be used to enrich my analysis and to validate the interpretation of results.