Daniel Pascual discussess the pragmatic strategies of headlines in research project news and events at EPICS IX
November 4th-6th were the dates chosen to relocate the ninth edition of the EPICS conferences, after the original dates were postponed due to the COVID-19 health crisis.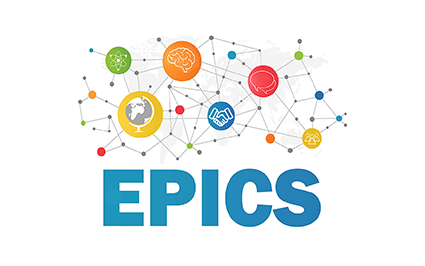 The 9th International Symposium on Intercultural, Cognitive and Social Pragmatics (EPICS) was organised as usual by the research group "Intercultural Pragmatic Studies (English-Spanish): Pragmatic and Discourse Issues" at the University Pablo de Olavide (Seville). This year's edition, under the motto "Communication in the 21st Century: Intercultural, Cognitive and Social Pragmatics", ended in a very interesting online event to dig into current pragmatic trends and analyses and relate them to the research undertaken at our research group. Our colleague Daniel Pascual presented a communication on 6th November titled "What's the news? Pragmatic strategies in international research project news and events headlines".
In his paper, he contended that three main macro-categories of pragmatic force stand out in this type of headlines, namely communicative, promotional and interactional. Then, specific pragmatic strategies were qualitatively discussed to illustrate researchers' communicative intents when reporting on their project progress and advertising their results and activities. The study displayed connections with the notions of professional, institutional and social identity, as well as, reputation and interactivity.
Moreover, the conference included remarkable plenary lectures by Prof. Marina Terkourafi, Prof. Patricia Bou-Franch and Prof. Jef Verschueren. More about the whole programme, which was really appealing, here!
Overall, it was a great opportunity to further establish connections with other researchers, and their ideas and analyses. Hopefully, for the next edition in two year's time we will be able to meet again, this time on-site and continue to share our research on pragmatics!