'Analyzing Digital Discourse: New Insights and Future Directions', a book review on trendy online practices
The new issue of the journal Language Value, from the Universtat Jaume I, is out, and one of our InterGedi colleagues, Daniel Pascual, has just published there a book review that is worth exploring. The volume under review is 'Analyzing Digital Discourse: New Insights and Future Directions, edited by Professors Bou-Franch and García-Conejos Blitvich and counting on the expertise of numerous scholars and colleagues that look into the state-of-the-art practices we usually endorse and need to linguistically understand when we engage in digital communication.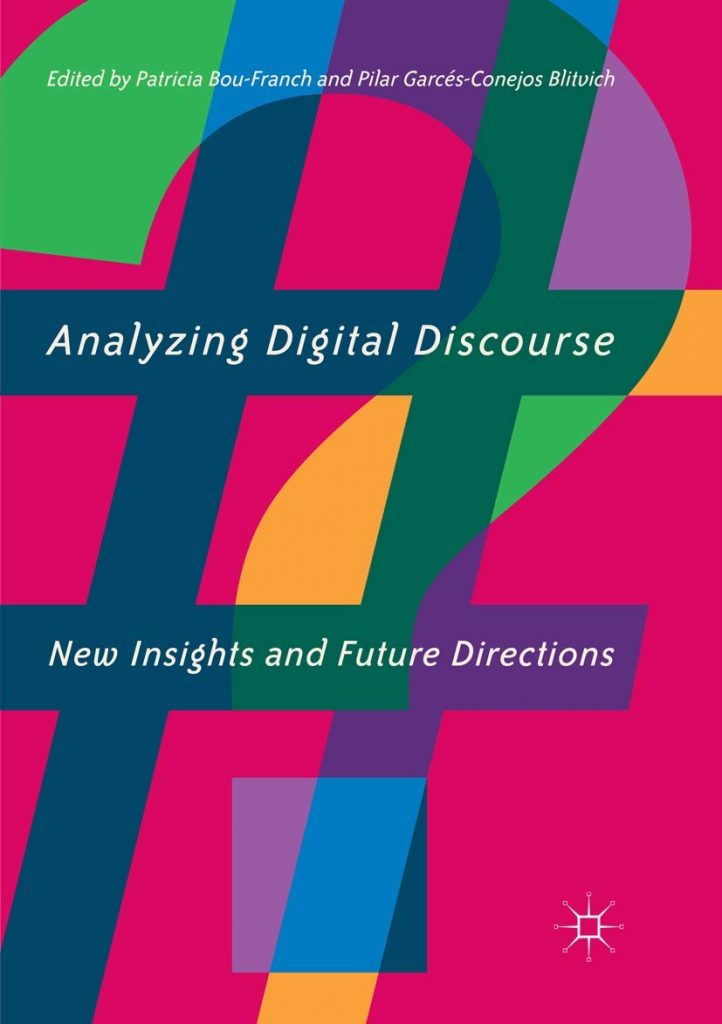 The edited book is a very appealing contribution for analysts of social media, digital discourse and corpus linguistics, among others, as it offers a wide array of communicative situations, in different online contexts and involving diverse types of texts, genres and media (e.g. memes, LinkedIn sections, Amazon reviews, Skype interactions, Facebook groups). The five consecutive blocks of the volume complement each other and provide a holistic picture of the latest affordances, conventions and communicative situations occuring in globalised digital settings from a linguistic point of view that interweave pragmatic, discursiveand multimodal analyses. Chapters included are authored by well-acclaimed scholars such as Susan Herring, Francisco Yus, Marjut Johansson, Carmen Maíz-Arévalo and Pilar García-Conejos Blitvich, to name just a few.
Here you can read the full book review and discover a bit more on a very necessary research topic and a very enticing volume. We hope you'll enjoy it!