Ana E. Sancho-Ortiz represents InterGedi in the European Researchers' Night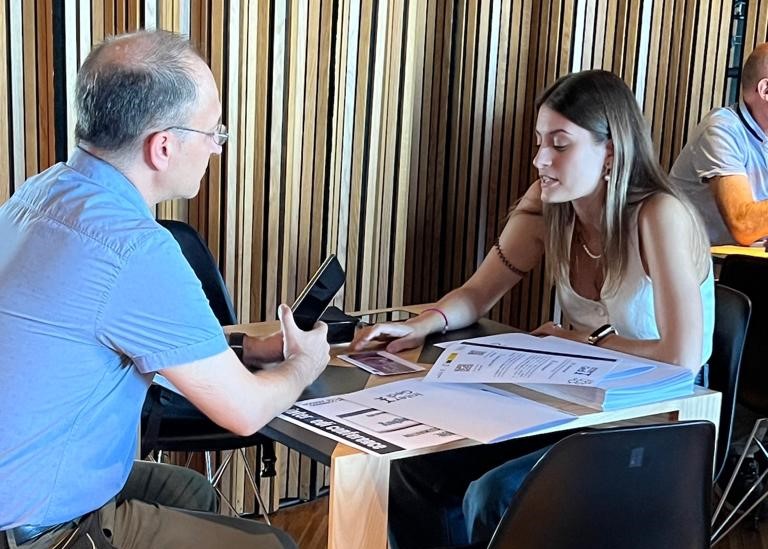 Our junior team member Ana E. Sancho-Ortiz had the opportunity to participate in an academic "speed-dating" event as part of the European Researchers' Night organised by ESCIENCIA and Fundación "La Caixa" last 29th September 2023 in Zaragoza.
In this event, in which various research institutes shared their projects with the general public, she represented the InterGedi research group as part of the Instituto Universitario de Investigación en Empleo, Sociedad Digital y Sostenibilidad (IEDIS). As a "speed-dating" activity, different rotating groups of people sat to chat with Ana and so she shared some basic information about our SciDis project, like our main objectives and methodology.
This was a great event of scientific transparency in which Ana was able to discuss our project with other researchers and non-researchers and learn about different views of science. We are looking forward to next editions!